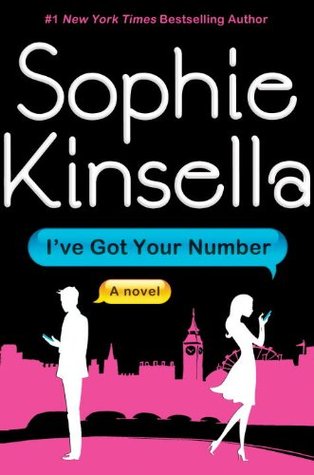 In I'VE GOT YOUR NUMBER, Poppy Wyatt loses her engagement ring that's been passed down in her fiancé Magnus' family and is worth a fortune.
Wonderful Characters
Poppy's a fantastic character. She's probably my favourite chick-lit protagonist I've read about so far. She's likeable to no ends with her hysteria, irrational fears and adorable cluelessness. I loved her. Poppy goes through massive character development throughout the novel and the process of that is illustrated so beautifully by Kinsella that as a reader, you feel like you're growing with her. Kinsella uses every single character to their potential, from Poppy's fiancé Magnus to her colleagues Annalise and Ruby. No character remains without purpose and I can only salute to that.
The other protagonist is love interest Sam Roxton them, whom I couldn't really give any sympathy points because he remains very distant. He's a serious guy that's totally engrossed in his work and whose entire life revolves around that. The fact that his and Poppy's lives only cross on that professional level just puts emphasis on him being a boring workaholic. We learn almost nothing about him, other than that he likes to keep people on a distance and thinks using smileys in business e-mails is highly inappropriate. Well. Accordingly I didn't connect to him as a character while I did understand why him and Poppy got along. This is an achievement and another point for Kinsella again- without liking the character I still saw and understood the chemistry.
Full of plot twists!
Like I already said, I have to do some hardcore tightrope walking to avoid spoilers. Same goes for the plot. Basically Poppy finds Sam's phone and from now on is a makeshift personal assistant. Well, she hires herself. Sam just wants her to forward all the emails, keeping everything professional, but Poppy decides that Sam is way too distant and rude in his emails, so she writes some herself. And there comes the chaos!
Everything Poppy does in the novel is just so poppy. Within 400 pages I managed to get a feel for what she's like and I caught myself predicting her actions already and getting secondhand embarrassment at the thought of it. That's not necessarily a bad thing though, it just shows that the characters are developed masterfully. There are so many twists and turns in the storyline and so many hidden hints that I probably would only get when reading it the second time.
This is what makes this novel special, that I at no point could predict the twists. There's one and then you find yourself thinking "Eh, could've guessed that" and then just when you recovered from the first one, there's a second one. I just ... ahhh. That's so rare in chick-lit and I'm so happy that I decided to buy this novel. The writing is on point, it's Kinsella, you can basically swallow this novel up in about three hours despite it being almost 500 pages. New favorite.
Rating:
★★★★★
Overall: Do I Recommend?
I'VE GOT YOUR NUMBER is very close to my all-time Kinsella favourite REMEMBER ME?, but not quite yet. It's a bit too long and even though I loved the whole texting passages, I would have wished they had used different fonts for Sam and Poppy, because at times it got confusing.
Especially when they sent a few messages in a row and you couldn't really figure out who sent what. I found myself hurrying through the pages just to get to the ending (which is by the way straight taken from a cheesy 80s romantic comedy). However, I enjoyed this tremendously and I can't wait to reread it which definitely makes it worthy of a recommendation.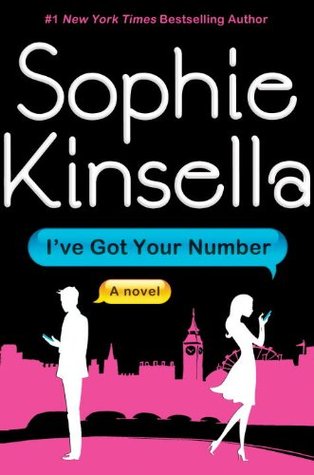 Synopsis:
"
Poppy Wyatt has never felt luckier. She is about to marry her ideal man, Magnus Tavish, but in one afternoon her "happily ever after" begins to fall apart. Not only has she lost her engagement ring in a hotel fire drill but in the panic that follows, her phone is stolen. As she paces shakily around the lobby, she spots an abandoned phone in a trash can. Finders keepers! Now she can leave a number for the hotel to contact her when they find her ring. Perfect!
Well, perfect except that the phone's owner, businessman Sam Roxton, doesn't agree. He wants his phone back and doesn't appreciate Poppy reading his messages and wading into his personal life.
What ensues is a hilarious and unpredictable turn of events as Poppy and Sam increasingly upend each other's lives through emails and text messages. As Poppy juggles wedding preparations, mysterious phone calls, and hiding her left hand from Magnus and his parents . . . she soon realizes that she is in for the biggest surprise of her life."